Shayad Song Lyrics From Movie Love Aaj Kal
Few words about the Song
First ever song released of the film "Love Aaj Kal".is "Shayad" Acoustic Guitar is played by Arijit Singh himself

Sara Ali Khan and Kartik Aaryan are the lead actor & actress of the Movie, Both of them announced about this song with a video snippet on their social-media accounts on JAN/22/2020. A romantic scene, where their characters were texting each other romantic message including the name of the song.




Film/Album : Love Aaj Kal (2020).

Starring : Kartik Aaryan, Sara Ali Khan

Lyrics by : Irshad Kamil.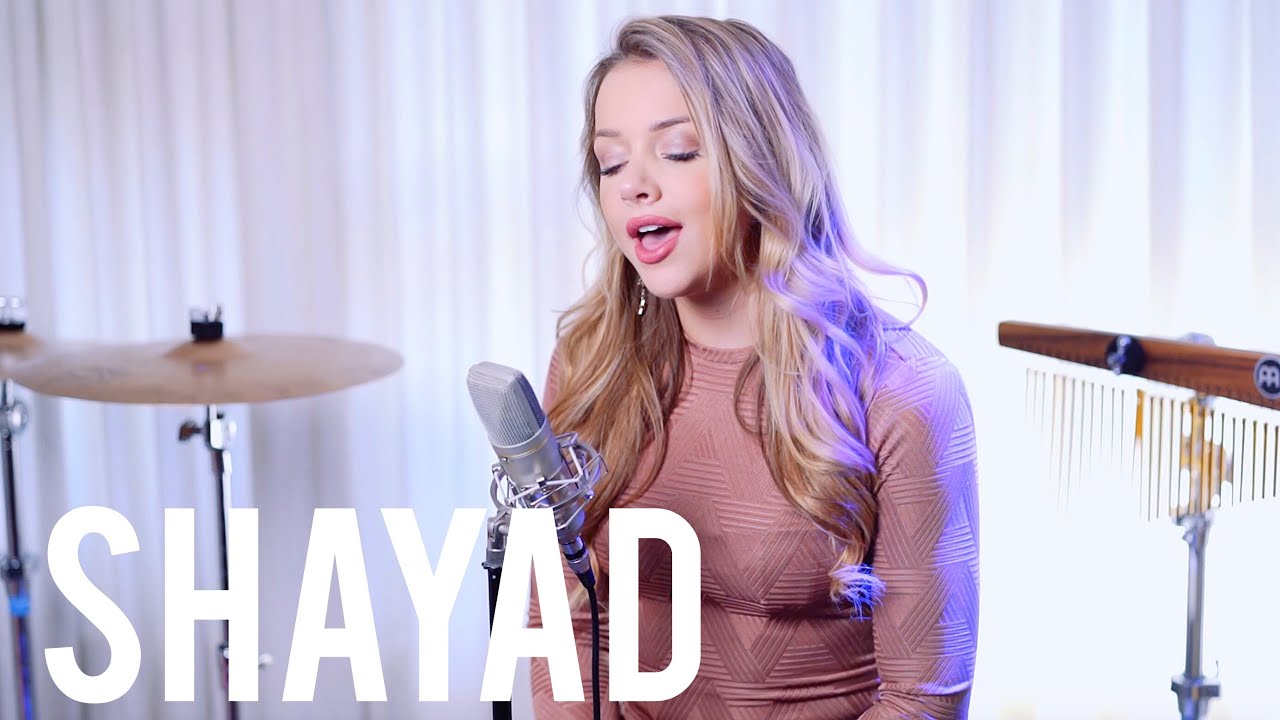 Find below Hindi Song Lyrics, Karaoke or Sing Along track, and English translation of the Song
ORIGINAL TRACK
KARAOKE TRACK
LYRICS
ENGLISH / HINDI
Shayad kabhi na keh sakoon main tumko
शायद कभी ना कह सकूँ मैं तुमको
Kahe bina samjh lo tum shayad
Shayad mere khayal mein tum ek din
शायद मेरे ख्याल में तुम एक दिन
Milo mujhe kahin pe ghum shayad
मिलो मुझे कहीं पे गुम शायद
Jo tum na ho rahenge hum nahi
जो तुम ना हो रहेंगे हम नहीं
Jo tum na ho rahenge hum nahi
जो तुम ना हो रहेंगे हम नहीं
Na chahiye kuchh tumse zyada
ना चाहिए कुछ तुमसे ज्यादा
Tumse kamm nahi
तुमसे कम नहीं
Jo tum na ho to hum bhi hum nahi
जो तुम ना हो तो हम भी हम नहीं
Jo tum na ho to hum bhi hum nahi
जो तुम ना हो तो हम भी हम नहीं
Na chahiye kuchh tumse zyada
ना चाहिए कुछ तुमसे ज्यादा
Tumse kamm nahi
तुमसे कम नहीं
Aankhon ko khwaab dena
आँखों को ख्वाब देना
Khud hi sawal karke
खुद ही सवाल करके
Khud he jawab dena teri taraf se
खुद ही जवाब देना तेरी तरफ से
Bin kaam kaam karna jaana kahi ho chahein
बिन काम काम करना जाना कहीं हो चाहे
Har baar hi ghuzarna teri taraf se
हर बार ही गुज़रना तेरी तरफ से
Yeh kosishein to hongi kam nahi
ये कोशिशें तो होंगी कम नहीं
Yeh kosishein to hongi kam nahi
ये कोशिशें तो होंगी कम नहीं
Na chahiye kuchh tumse zyada
ना चाहिए कुछ तुमसे ज्यादा
Tumse kamm nahi
तुमसे कम नहीं
Jo tum na ho to hum bhi hum nahi
जो तुम ना हो रहेंगे हम नहीं
Jo tum na ho to hum bhi hum nahi
जो तुम ना हो तो हम भी हम नहीं
Na chahiye kuchh tumse zyada
ना चाहिए कुछ तुमसे ज्यादा
Tumse kamm nahi
तुमसे कम नहीं
Jo tum na ho
जो तुम ना हो
A LOCKDOWN SPECIAL - PRITAM & ARIJIT | LIVE